Happy Holidays, clients and friends!
We hope you're looking forward to spending time with family and friends—either in person or virtually—this holiday season. If the holidays are anything like the rest of 2020, they'll be anything but business as usual. What was it that Charles Dicken's said more than a century ago, "It was the best of times, it was the worst of times…?" Those words certainly ring true today.
In many ways, we experienced the full range of human emotions in 2020, thanks to a global pandemic, economic recession, contentious election and rallying stock market. We experienced tremendous hope as scientists raced to develop new therapies and vaccines to fight a deadly virus. We saw companies bring ingenuity to bear, by retooling, refitting and ramping up production to meet the demand for consumer goods and services. We witnessed entrepreneurial individuals and businesses as they created new cottage industries and innovative ways to deliver existing services to consumers. We also experienced deep sadness and despair as hospitalization and death rates continued to grow, suicide rates climbed, and unemployment rose. The strain of being apart took its toll on many, but none more so than those who lost loved ones.
Yet, somehow, the American spirit continued to endure, even in—or despite—the tough times we faced this year. In November, we saw the markets rally on the news of not one, but several effective vaccine trials. This month, the first of the U.S. vaccine supply began to be distributed and administered, promising hope and an eventual return to normalcy for both life and business.
As we move closer to the new year, we hope that you and your family will find much to reflect on that you are thankful for, as we look forward to 2021 with optimism. We wish you and your family the happiest of holidays and all the best in the new year!

What's In It for You?
At-a-glance guide to your 4th Quarter 2020 Frank Talk newsletter:
News & Events

Team Member News
Recent Events
Your 2020-2021 Tax Planning Guide
Complimentary Second Opinion Service
Visit our Getting Frank Blog


Market & Economic Update

News & Events
Team Member News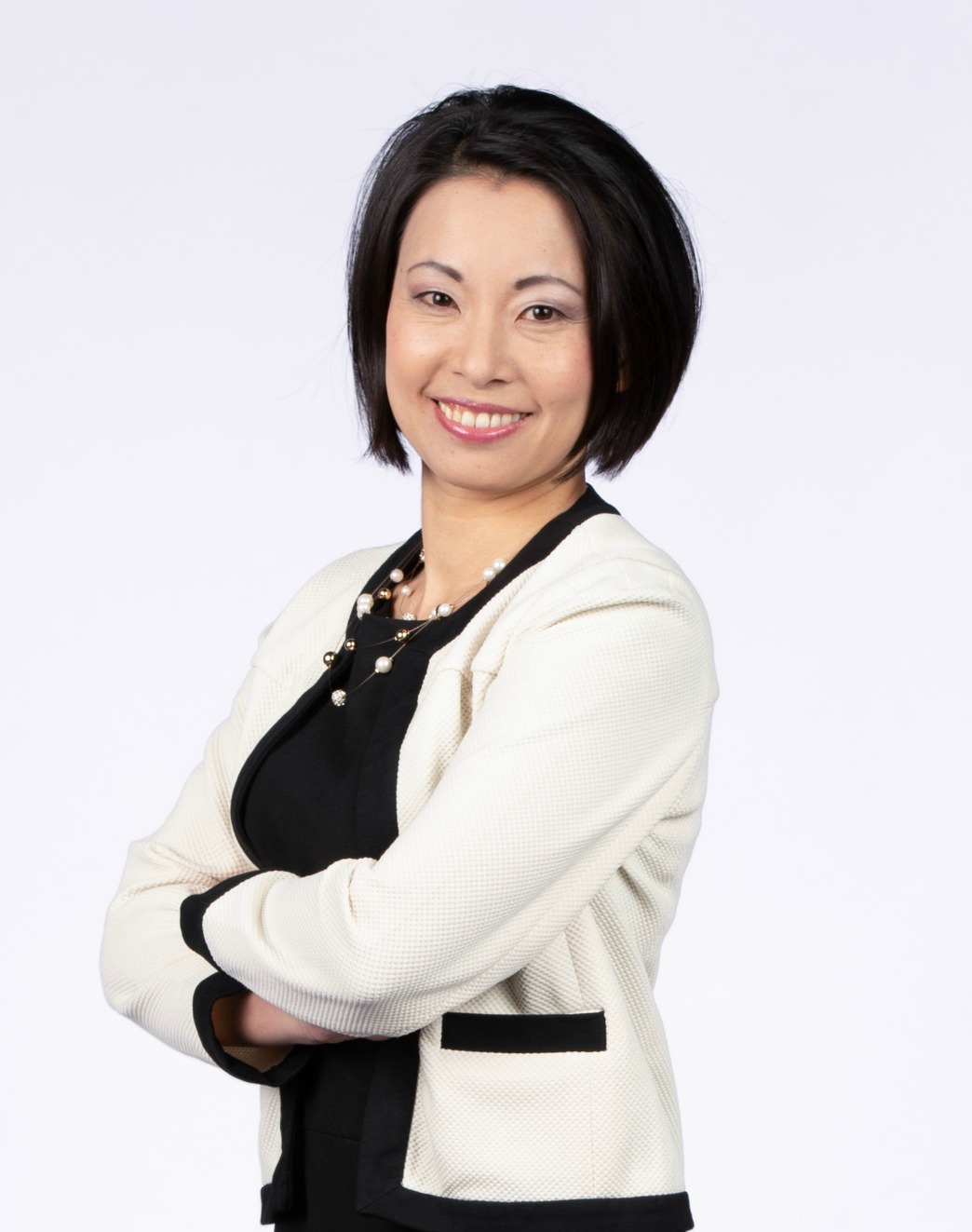 Wealth Advisor Amy Valentine Receives CFP® Certification
We're pleased to announce that PFS Wealth Advisor, Amy Valentine, CFA®, recently earned her CFP® certification. For more than 30 years, CERTIFIED FINANCIAL PLANNER™ certification has been the standard of excellence for financial planners. CFP® professionals have met extensive training and experience requirements, and commit to CFP Board's ethical standards that require them to put their clients' interests first. Amy, a CFA® charterholder, brings more than 15 years of experience in financial planning, portfolio management, manager due-diligence, investment research, and financial analysis to helping high net worth families and business owners pursue their Return on Life®. Please join us in congratulating Amy!
As our team continues to grow and evolve, we want to assure you that serving your needs continues to be our top priority. Our team approach to helping you and your family protect and grow your wealth continues to be one of the unique strengths of our firm. Our team structure enables us to seamlessly provide the high level of service and attention you desire from professionals who bring deep experience and a multidisciplined approach to serving your needs. As our team continues to grow and evolve, we want to assure you that serving your needs continues to be our top priority. Our team approach to helping you and your family protect and grow your wealth continues to be one of the unique strengths of our firm. Our team structure enables us to seamlessly provide the high level of service and attention you desire from professionals who bring deep experience and a multidisciplined approach to serving your needs.

Recent Events
Get Your Medicare Questions Answered
PFS Retirement Plan Advisor, Brian Klecan, AIF®, CFPA, hosted a virtual Medicare seminar for a select group of 401(k) Prosperity® retirement plan clients and their employees on Wednesday, December 16, featuring guest speaker and Life & Health Advisor, Rodika Bender. Ms. Bender shared her knowledge and expertise on Medicare, followed by a live Q&A session.

Joint Force Leadership: Elite Leadership Traits
On Thursday, November 12, we hosted an exclusive virtual event via Zoom with U.S. Navy SEAL (Ret.) and co-author of Joint Force Leadership, Commander Mark McGinnis. Commander McGinnis discussed how today's business owners and leaders can:
Plan with precision
Execute at a high level every day
Shape a dynamic and resilient organization that accommodates rapid change
Unlock the expertise of your best asset, your people
Communicate your organization's "commander's intent"
We look forward to bringing you additional events like these in the year ahead!

View our 12th Annual Economic Summit on YouTube
In case you missed it, The 12th Annual Cleveland Economic Summit, which was held virtually on October 20, 2020, is now available for viewing on our YouTube channel. For those who were not able to attend this exciting event—or if you did join, but would like to revisit some of the themes discussed—click the following link to view a video recording of the live, virtual event.
The video includes introductory remarks from Planned Financial Services founder and president, Frank Fantozzi, and "Tribe Talk" with Bob DiBiasio, Senior Vice President of Public Affairs for the Cleveland Indians. Bob provided an enlightening and entertaining inside look at the history of the Tribe and its plans for the future.
Jacob Drossner, a Portfolio Specialist at ClearBridge Investments, provided economic analysis and insight into today's capital markets, as well as his outlook for the ongoing economic recovery. You may find this information helpful as you prepare for the year ahead. We've also included a link to download Mr. Drossner's slide presentation: The Anatomy of a Recession: What to Look for and Where We're Headed.
Click on the following link to access the full video recording of The 12th Annual Cleveland Economic Summit. Be sure to follow us by subscribing to our YouTube channel!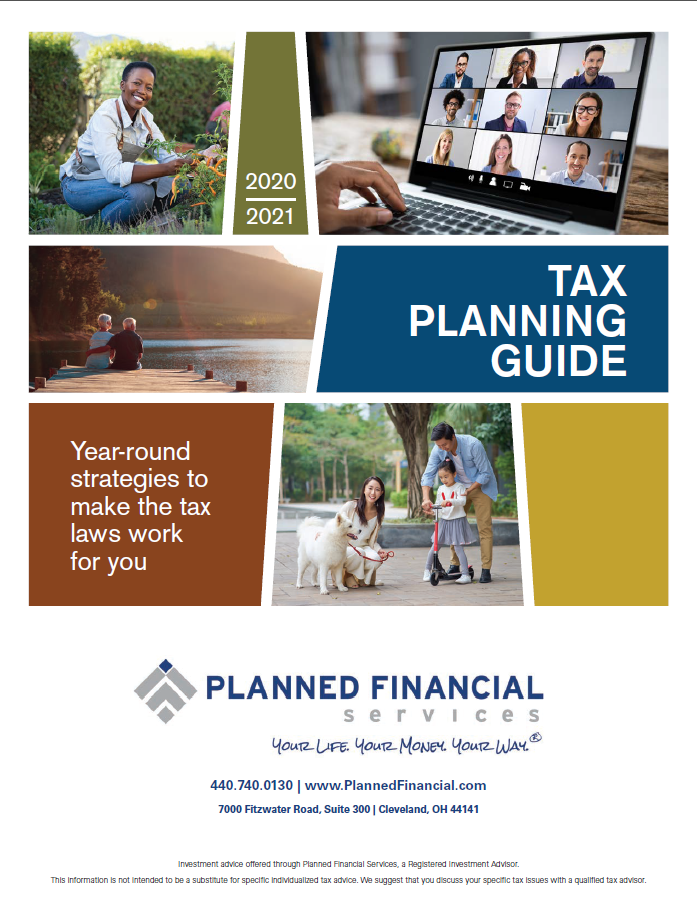 Access your 2020-2021 PFS Tax Planning Guide

Having a plan in place to manage your tax exposure is an integral part of financial planning and can be especially important during times of change or uncertainty. To help gain the clarity you seek, use the link below to access your Planned Financial Services 2020 – 2021 Tax Planning Guide.
View or download your PFS 2020 - 2021 Tax Planning Guide now.
The guide provides an overview of some of the most significant tax law changes in recent years, including the 2020 Coronavirus Aid, Relief and Economic Security (CARES) Act, the 2019 Setting Every Community Up for Retirement Enhancement (SECURE) Act, and the 2017 Tax Cuts and Jobs Act (TCJA) that continues to impact your tax planning. It also addresses other key tax provisions, strategies, and deadlines you need to be aware of to reap the full benefits of collaboration with your qualified tax advisor.

Reminder…Our Complimentary Second Opinion Service is Available to Your Family, Friends and Colleagues
Earlier this year we introduced a new service, available exclusively to your friends, family members and associates. Our complimentary second opinion service provides the people you care about with an opportunity to benefit from the same expertise and guidance that you have come to expect as a valued client of Planned Financial Services.
In many cases, a second opinion will simply provide confirmation, and the confidence that those you care about are on track to fulfill their values and achieve their goals with their current financial provider or strategy. However, if needed, we are happy to suggest ways in which we can help, including recommending another provider if we are not a good fit for their needs. Either way, following a Discovery Meeting and Investment Plan Meeting with our experienced team, they will receive a Total Client Profile and a Personalized Financial Assessment of their current situation. To learn more about the Planned Financial Services Second Opinion Service, click here to access or download a full description of this service and the benefits it offers to the people you care about most.

Don't Forget to Visit our Getting Frank Blog
If you haven't already, be sure to visit our Getting Frank Blog at PlannedFinancial.com where you'll find timely information on the financial planning and investment topics that are meaningful to you. Visit us weekly as we post new articles and opinions.

Market & Economic Update
Stocks and bonds posted strong returns in 2020 despite a tumultuous year, although that may be surprising only for bonds. We believe we're in the early stages of a new bull market for stocks, but the opportunities for bond investors may require more patience. The investment landscape for both asset classes may offer new opportunities for investors in the new year.
Our 2021 year-end fair value target for the S&P 500 Index is 3,850–3,900, reflecting about an 8% total return from the close on December 11. Our target is based on a price-to-earnings (PE) ratio of around 20—slightly below current valuations—and our preliminary 2022 earnings per share (EPS) estimate of $190.
Skeptics might say after a 64% rally in the S&P 500 since the low on March 23, 2020, that this market may soon run out of gas. Historically, the second year of previous bull markets has been rewarding for investors. We think this bull market is set up potentially for a better-than-average first two years based on the experience during the 2008–09 financial crisis and an expected strong earnings rebound. Fiscal and monetary stimulus and pent-up demand once the economy fully opens will help.
Earnings to Provide a Spark
We expect earnings over the next two years to get a boost from cost efficiencies achieved during the pandemic. As the threat of COVID-19 diminishes and the economy moves toward fully reopening, we anticipate corporate America will begin to showcase its much-improved earnings potential. Up to $190 per share in S&P 500 earnings could be possible in 2022, a 15% increase from our $165 EPS estimate for 2021; FactSet consensus calls for $197 for 2022, up from $195 when Outlook 2021 originally went to print. We expect this earnings strength to enable stocks to grow into elevated valuations—valuations that don't look as high when compared to low interest rates.
How to Invest
Awaiting Style Rotation. We expect the strong performance by growth-style stocks to continue into 2021, bolstered by strong earnings trends and favorable positioning for the pandemic. As the economy makes additional progress toward a return to normal in the coming year, we would expect participation in this young bull market to broaden and potentially help boost cyclical value stocks.
Warming Up to Small Caps. We warmed up to small cap stocks in the third quarter of 2020 due to their historical track record of outperformance early in bull markets and prospects for a strong post-pandemic earnings rebound. As 2021 begins, our view on small caps remains neutral, but as the end of the pandemic comes into view, the chances of sustained small cap leadership may improve.
Stay with Tech. Despite such a strong 2020, technology remains a favored sector for the coming year for its strong earnings outlook and favorable positioning for this environment. Cyclicals over Defensives. We generally favor cyclical sectors such as industrials and materials over defensives such as consumer staples and utilities, though we also like healthcare.
Emerging Markets Stand Out. We expect the solid economic growth across Asia to support continued outperformance by emerging markets equities over developed markets in 2021. As a more durable global economic expansion materializes and the US dollar potentially weakens further, performance for European and Japanese stocks may improve—with an edge to Japan based on massive stimulus efforts and relative success containing COVID-19.
Bonds Staying in their Lane in 2021
A newly expanding economy may present a challenging environment to bond investors in 2021, as this typically leads to higher interest rates. We believe there will still be opportunities for bond investors in the new year, but it may be a year that requires greater patience, lower return expectations, and a more opportunistic approach. The path of the 10-year Treasury yield provides our baseline for our fixed income views. We are targeting a 10-year Treasury range of 1.25–1.75% for year-end 2021, supported by the expanding economy and normalizing inflation.
However, we have a bias toward the lower end of this target as accommodative Federal Reserve policy and foreign buyers drawn to the relatively higher US rates may keep a limit on potential yield increases.
From a historical perspective, the large decline in 10-year Treasury yields experienced from the end of the first quarter of 2019 to the end of the first quarter of 2020 points to a meaningful increase in yields. Since 1990 3 Member FINRA/SIPC we have experienced six yield declines of at least 1.5% over four calendar quarters and have seen a meaningful rebound each time.
Based on our view for rates and the economy, we expect flat to low-single-digit returns for the Bloomberg Barclays US Aggregate Bond Index in 2021. Despite the challenging yield environment, high-quality bonds may continue to play their role as portfolio diversifiers during periods of stock market volatility.
Position for Rising Rates
With modest return expectations for high-quality bonds, we recommend suitable investors consider trading off a degree of diversification for greater insulation from rising rates. From an asset class perspective, we would consider being overweight mortgage-backed securities (MBS) and investment-grade corporates. MBS may not offer the upside potential of corporate bonds, but they can be more resilient when rates rise.
For suitable income-oriented investors, adding more credit-sensitive sectors such as high-yield bonds and emerging market debt may help compensate for the reduced income potential of a low-rate environment, although we would still prefer high-quality bonds to make up the bulk of any bond portfolio. Should any material risks to the economic recovery present themselves, these credit-sensitive sectors would be more vulnerable.
Potential Risks to Our Call
Our stock market forecast could end up being overly conservative. We see possible upside to that forecast depending on the pace of vaccine distribution in the first half of 2021. We also envision a scenario where the market may look through this latest wave of COVID-19 and ride stimulus and the economic recovery to 4,000 or higher on the S&P 500 next year (though not our base case).
While we expect US Treasury 10-year yields to rise modestly to a range of 1.25–1.75%, a better than expected economic recovery could cause an upside surprise to our yield forecast. Further, if the economic recovery is more robust than forecast, inflationary forces may create additional upside pressure to interest rates—creating an interesting debate for the Fed.

Closing Remarks
As we move into the new year, we will continue to monitor and adjust our portfolios as conditions change and keep you up to date on these and other developments. If you, or someone you know, has questions or concerns about your personal investment strategy or business finances, please don't hesitate to share information about our complimentary Second Opinion Service and reach out to your experienced team of wealth advisors at 440.740.0130.
We also want to remind you that our office is open for clients who would like to meet in person. For those who prefer to meet virtually, we continue to use Zoom for virtual meetings, and are always available via phone. Just let us know how you prefer to meet, and we'll make it happen! We are always honored to help our clients' friends and business associates take greater control of their future with guidance from the PFS team. We welcome and are grateful for the many introductions our clients continue to provide.
Happy Holidays!
Don't forget to join or follow PFS on Twitter, LinkedIn, Facebook and YouTube.
Real People. Real Answers.
Health, Happiness, and Good Fortune,
Frank Fantozzi
CPA, MST, PFS, CDFA, AIF®
President & Founder
Frank@PlannedFinancial.com

*IMPORTANT DISCLOSURES
This material is for general information only and is not intended to provide specific advice or recommendations for any individual. There is no assurance that the views or strategies discussed are suitable for all investors or will yield positive outcomes. Investing involves risks including possible loss of principal. Any economic forecasts set forth may not develop as predicted and are subject to change.
References to markets, asset classes, and sectors are generally regarding the corresponding market index. Indexes are unmanaged statistical composites and cannot be invested into directly. Index performance is not indicative of the performance of any investment and do not reflect fees, expenses, or sales charges. All performance referenced is historical and is no guarantee of future results.
The Standard & Poor's 500 Index (S&P500) is a capitalization-weighted index of 500 stocks designed to measure performance of the broad domestic economy through changes in the aggregate market value of 500 stocks representing all major industries.
S&P Energy Index: A market capitalization weighted index that tracks the performance of energy companies.
*Some research was provided by LPL Financial, LLC, December 2020. PFS nor LPL make no representation as to its completeness or accuracy.
Planned Financial Services, LPL Financial, The CFP Board, Rodika Bender, Commander Mark McGinnis, Bob DiBiasio, The Cleveland Indians, Jacob Drossner, and ClearBridge Investments are all separate, unaffiliated entities.
Investment advice offered through Planned Financial Services, a Registered Investment Advisor.
Securities offered through LPL Financial. Member FINRA/SIPC.