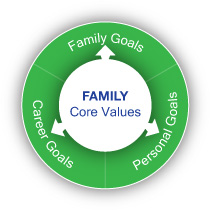 Let's Talk About You
What matters most to you and your family? What do you want your money to accomplish?
Taking the time to get to know you like family, and identifying your goals, values, concerns, and challenges enables us to develop highly personalized strategies tailored to your specific needs, objectives and risk profile.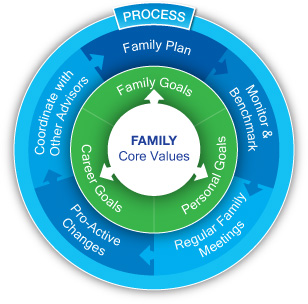 Begin with the End in Mind.
Your comprehensive financial plan is aligned with your goals and reflects our team's collective insights, knowledge and expertise.
We work with your other advisors to coordinate advice across all aspects of your financial life,
Meet with you regularly, and
Proactively monitor and benchmark your progress.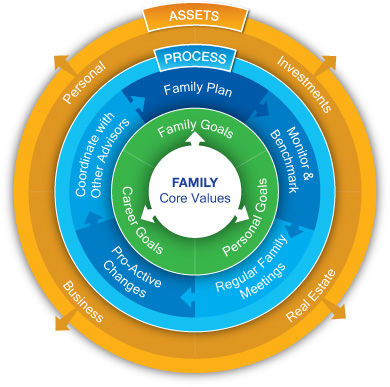 We'll do the Heavy Lifting
We'll do the heavy lifting, developing and monitoring a portfolio aligned with your goals, risk tolerance and timeframe. For more than 20 years, we've forged relationships with industry leaders, service innovators, and top institutional investment providers to help our clients seize potential opportunities, overcome challenges, and simplify the complexity of managing significant business and personal wealth.
Approach the markets with complete objectivity
Provide balanced and unbiased evaluations and recommendations
Offer capabilities and access well beyond traditional strategies for managing risk
Work collaboratively to capture the opportunities that are right for you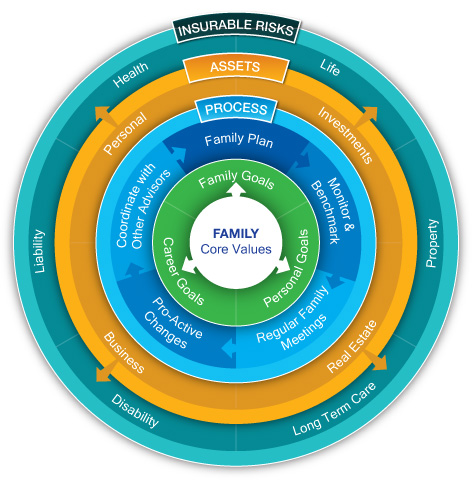 Protecting What Matters
As your family advocate and guide, we'll help protect the things that matter most to you – your life, health, and income.
Our customized risk management strategies help resolve even your most complex challenges to pursue the outcomes you desire.
Unrestricted access to the nation's leading insurance carriers, products, and programs
Insight on industry data and trends
Intelligent, timely, and creative solutions
Putting It All Together
As your family advocate and guide, we'll help protect the things that matter most to you – your life, health, and income.
Our Services
Investment Management
Comprehensive Financial Planning

Retirement Planning
Education Planning
Funding Goals
Distribution Plans
Pension Analysis

Life, Disability, LTC Insurance
Income Tax Consultation
Estate & Legacy Planning
Complete Family Office (CFO)SM
PERSONAL CFO™
STARⓇ - celebrity financial management
DivorceRightⓇ - divorce financial planning
Balancing ActⓇ - bill management services
Family Continuity - multigenerational planning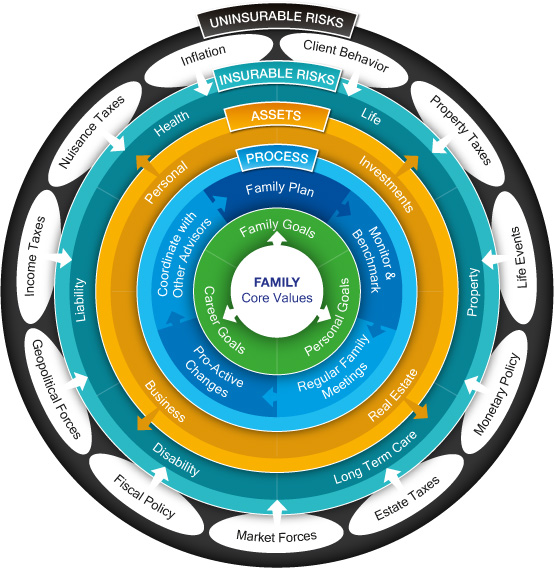 Facilitated Services
Health Insurance
Property/Casualty/Liability Insurance
CPA/Attorney/Banker Referrals
Mortgage Funding/Other Lending Options
Trust Administration Service
Want help? Let's talk.
We Don't Want to Brag But...